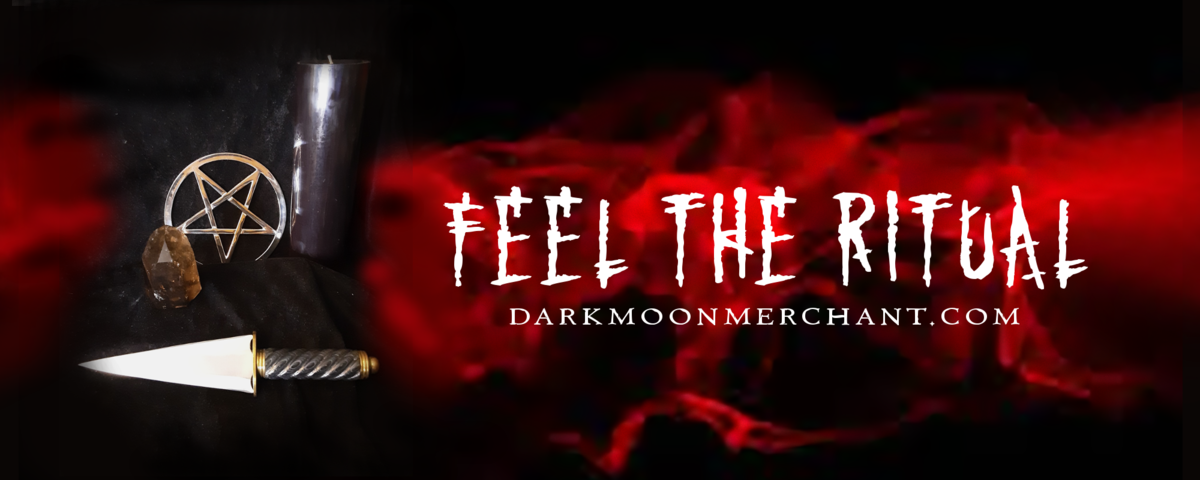 {"id":5686885646490,"title":"Baphomet Backflow Incense Burner","handle":"baphomet-backflow-incense-burner","description":"\u003cp\u003eBring the magic and mystery to your altar space with the Baphomet Backflow Incense Burner. The Baphomet sits upon a rocky throne, in full hand painted detail with a bronze finish. Behind her is the image of the Satanic Pentagram. It is an awe-inspiring rendition of the Eliphas Levi Baphomet.\u003c\/p\u003e\n\u003cp\u003eBehind the throned Baphomet is the incense burner at the top, which when used with backflow incense, allows the smoke to surround the Baphomet figure. This Baphomet incense burner also makes a wonderful centerpiece for your altar space.\u003c\/p\u003e\n\u003cp\u003eThis burner works best with \u003ca href=\"https:\/\/darkmoonmerchant.com\/collections\/backflow-burners-incense\" title=\"backflow incense\"\u003eBackflow Incense\u003c\/a\u003e\u003c\/p\u003e\n\u003cp\u003eDetails:\u003c\/p\u003e\n\u003cp\u003eMeasures 7 inches tall (18 cm)\u003c\/p\u003e\n\u003cp\u003eCold Cast Resin, comes with a backflow incense sample. View all the \u003ca href=\"https:\/\/darkmoonmerchant.com\/collections\/backflow-burners-incense\" title=\"backflow incense available\"\u003eBackflow incense available\u003c\/a\u003e at Dark Moon Merchant.\u003cbr\u003e\u003c\/p\u003e","published_at":"2020-09-01T22:24:05-04:00","created_at":"2020-09-01T16:54:41-04:00","vendor":"Nemesis Now","type":"Incense Burners","tags":["Backflow","Baphomet","Incense Burner"],"price":3400,"price_min":3400,"price_max":3400,"available":true,"price_varies":false,"compare_at_price":0,"compare_at_price_min":0,"compare_at_price_max":0,"compare_at_price_varies":false,"variants":[{"id":36016291741850,"title":"Default Title","option1":"Default Title","option2":null,"option3":null,"sku":"","requires_shipping":true,"taxable":true,"featured_image":null,"available":true,"name":"Baphomet Backflow Incense Burner","public_title":null,"options":["Default Title"],"price":3400,"weight":590,"compare_at_price":0,"inventory_management":"shopify","barcode":"","requires_selling_plan":false,"selling_plan_allocations":[]}],"images":["\/\/cdn.shopify.com\/s\/files\/1\/0126\/5500\/1657\/products\/baphomet-backflow-incense-burner-2.jpg?v=1599014581","\/\/cdn.shopify.com\/s\/files\/1\/0126\/5500\/1657\/products\/baphomet-backflow-incense-burner-1.jpg?v=1599014585","\/\/cdn.shopify.com\/s\/files\/1\/0126\/5500\/1657\/products\/baphomet-backflow-incense-burner-4.jpg?v=1599014589","\/\/cdn.shopify.com\/s\/files\/1\/0126\/5500\/1657\/products\/baphomet-backflow-incense-burner-3.jpg?v=1599014594"],"featured_image":"\/\/cdn.shopify.com\/s\/files\/1\/0126\/5500\/1657\/products\/baphomet-backflow-incense-burner-2.jpg?v=1599014581","options":["Title"],"media":[{"alt":null,"id":11057162354842,"position":1,"preview_image":{"aspect_ratio":0.75,"height":1024,"width":768,"src":"https:\/\/cdn.shopify.com\/s\/files\/1\/0126\/5500\/1657\/products\/baphomet-backflow-incense-burner-2.jpg?v=1599014581"},"aspect_ratio":0.75,"height":1024,"media_type":"image","src":"https:\/\/cdn.shopify.com\/s\/files\/1\/0126\/5500\/1657\/products\/baphomet-backflow-incense-burner-2.jpg?v=1599014581","width":768},{"alt":null,"id":11057157275802,"position":2,"preview_image":{"aspect_ratio":0.75,"height":1024,"width":768,"src":"https:\/\/cdn.shopify.com\/s\/files\/1\/0126\/5500\/1657\/products\/baphomet-backflow-incense-burner-1.jpg?v=1599014585"},"aspect_ratio":0.75,"height":1024,"media_type":"image","src":"https:\/\/cdn.shopify.com\/s\/files\/1\/0126\/5500\/1657\/products\/baphomet-backflow-incense-burner-1.jpg?v=1599014585","width":768},{"alt":null,"id":11057163141274,"position":3,"preview_image":{"aspect_ratio":0.75,"height":1024,"width":768,"src":"https:\/\/cdn.shopify.com\/s\/files\/1\/0126\/5500\/1657\/products\/baphomet-backflow-incense-burner-4.jpg?v=1599014589"},"aspect_ratio":0.75,"height":1024,"media_type":"image","src":"https:\/\/cdn.shopify.com\/s\/files\/1\/0126\/5500\/1657\/products\/baphomet-backflow-incense-burner-4.jpg?v=1599014589","width":768},{"alt":null,"id":11057163174042,"position":4,"preview_image":{"aspect_ratio":0.75,"height":1024,"width":768,"src":"https:\/\/cdn.shopify.com\/s\/files\/1\/0126\/5500\/1657\/products\/baphomet-backflow-incense-burner-3.jpg?v=1599014594"},"aspect_ratio":0.75,"height":1024,"media_type":"image","src":"https:\/\/cdn.shopify.com\/s\/files\/1\/0126\/5500\/1657\/products\/baphomet-backflow-incense-burner-3.jpg?v=1599014594","width":768}],"requires_selling_plan":false,"selling_plan_groups":[],"content":"\u003cp\u003eBring the magic and mystery to your altar space with the Baphomet Backflow Incense Burner. The Baphomet sits upon a rocky throne, in full hand painted detail with a bronze finish. Behind her is the image of the Satanic Pentagram. It is an awe-inspiring rendition of the Eliphas Levi Baphomet.\u003c\/p\u003e\n\u003cp\u003eBehind the throned Baphomet is the incense burner at the top, which when used with backflow incense, allows the smoke to surround the Baphomet figure. This Baphomet incense burner also makes a wonderful centerpiece for your altar space.\u003c\/p\u003e\n\u003cp\u003eThis burner works best with \u003ca href=\"https:\/\/darkmoonmerchant.com\/collections\/backflow-burners-incense\" title=\"backflow incense\"\u003eBackflow Incense\u003c\/a\u003e\u003c\/p\u003e\n\u003cp\u003eDetails:\u003c\/p\u003e\n\u003cp\u003eMeasures 7 inches tall (18 cm)\u003c\/p\u003e\n\u003cp\u003eCold Cast Resin, comes with a backflow incense sample. View all the \u003ca href=\"https:\/\/darkmoonmerchant.com\/collections\/backflow-burners-incense\" title=\"backflow incense available\"\u003eBackflow incense available\u003c\/a\u003e at Dark Moon Merchant.\u003cbr\u003e\u003c\/p\u003e"}
Baphomet Backflow Incense Burner
{"id":1204533755961,"title":"Aquarius Zodiac Oil (Jan 20 - Feb 18)","handle":"aquarius-zodiac-oil-jan-20-feb-18","description":"\u003cp\u003eCapture the essence of Aquarius and Uranus in your ritual work with this bottle of Aquarius Zodiac oil from Sun's Eye.\u003c\/p\u003e\n\u003cp\u003eZodiac oils allow you to draw on planetary energies for your magic spells. There are 12 houses in the zodiac and each house has it's own ruling planet. These planetary energies have their own unique and useful qualities and they lend a special influence to your spell work.\u003cbr\u003e\u003c\/p\u003e\n\u003cp\u003eAquarius and Uranus, ruled by the energies of Air, lends a power of inventiveness and creativity to your spell work. Use this Aquarius oil to create growth and change in your world. However, the dark side of this sign can lead one to be impulsive and act without thinking.\u003c\/p\u003e\n\u003cp\u003eYour oil comes in a 1\/2 oz dropper bottle with a zodiac card included for your reference.\u003c\/p\u003e\n\u003cp\u003eDetails:\u003c\/p\u003e\n\u003cp\u003eAquarius 1\/2 oz (14.78 ml) Bottle\u003c\/p\u003e\n\u003cp\u003eZodiac card included\u003c\/p\u003e\n\u003cp\u003eSee more... \u003ca href=\"https:\/\/darkmoonmerchant.com\/collections\/zodiac-oils\" title=\"View the complete collection of Zodiac Oils\"\u003eView the complete collection of Zodiac Oils\u003c\/a\u003e\u003c\/p\u003e\n\u003cp\u003eYou can also get some inspiration on how to use Zodiac oils at my Blog Post: \u003ca href=\"https:\/\/darkmoonmerchant.com\/blogs\/satanic-guides\/12-creative-ways-to-use-zodiac-oils\" title=\"12 Creative Ways to Use Zodiac Oils\"\u003e12 Creative Ways to Use Zodiac Oils\u003c\/a\u003e\u003c\/p\u003e\n\u003cp\u003e \u003c\/p\u003e","published_at":"2018-06-25T03:03:51-04:00","created_at":"2018-06-25T03:03:51-04:00","vendor":"Sun's Eye","type":"Zodiac Oils","tags":["Aquarius","Oil","Zodiac"],"price":999,"price_min":999,"price_max":999,"available":true,"price_varies":false,"compare_at_price":0,"compare_at_price_min":0,"compare_at_price_max":0,"compare_at_price_varies":false,"variants":[{"id":11006366908473,"title":"Default Title","option1":"Default Title","option2":null,"option3":null,"sku":"","requires_shipping":true,"taxable":true,"featured_image":null,"available":true,"name":"Aquarius Zodiac Oil (Jan 20 - Feb 18)","public_title":null,"options":["Default Title"],"price":999,"weight":57,"compare_at_price":0,"inventory_management":"shopify","barcode":"","requires_selling_plan":false,"selling_plan_allocations":[]}],"images":["\/\/cdn.shopify.com\/s\/files\/1\/0126\/5500\/1657\/products\/zodiac-oils-aquarius-1_575.jpg?v=1583387477","\/\/cdn.shopify.com\/s\/files\/1\/0126\/5500\/1657\/products\/zodiac-oils-aquarius-2_650.jpg?v=1583387477","\/\/cdn.shopify.com\/s\/files\/1\/0126\/5500\/1657\/products\/zodiac-oils-aquarius-3_670.jpg?v=1583387477","\/\/cdn.shopify.com\/s\/files\/1\/0126\/5500\/1657\/products\/zodiac-oils-card-1_715.jpg?v=1583387477","\/\/cdn.shopify.com\/s\/files\/1\/0126\/5500\/1657\/products\/zodiac-oils-card-2_557.jpg?v=1583387477","\/\/cdn.shopify.com\/s\/files\/1\/0126\/5500\/1657\/products\/zodiac-oils-set_125.jpg?v=1583387451","\/\/cdn.shopify.com\/s\/files\/1\/0126\/5500\/1657\/products\/11aqua_325.jpg?v=1583387451"],"featured_image":"\/\/cdn.shopify.com\/s\/files\/1\/0126\/5500\/1657\/products\/zodiac-oils-aquarius-1_575.jpg?v=1583387477","options":["Title"],"media":[{"alt":"Aquarius Zodiac Oil (Jan 20 - Feb 18) Oils","id":6275664642100,"position":1,"preview_image":{"aspect_ratio":0.75,"height":1024,"width":768,"src":"https:\/\/cdn.shopify.com\/s\/files\/1\/0126\/5500\/1657\/products\/zodiac-oils-aquarius-1_575.jpg?v=1583379103"},"aspect_ratio":0.75,"height":1024,"media_type":"image","src":"https:\/\/cdn.shopify.com\/s\/files\/1\/0126\/5500\/1657\/products\/zodiac-oils-aquarius-1_575.jpg?v=1583379103","width":768},{"alt":"Aquarius Zodiac Oil (Jan 20 - Feb 18) Oils","id":6275664805940,"position":2,"preview_image":{"aspect_ratio":0.75,"height":1024,"width":768,"src":"https:\/\/cdn.shopify.com\/s\/files\/1\/0126\/5500\/1657\/products\/zodiac-oils-aquarius-2_650.jpg?v=1583379102"},"aspect_ratio":0.75,"height":1024,"media_type":"image","src":"https:\/\/cdn.shopify.com\/s\/files\/1\/0126\/5500\/1657\/products\/zodiac-oils-aquarius-2_650.jpg?v=1583379102","width":768},{"alt":"Aquarius Zodiac Oil (Jan 20 - Feb 18) Oils","id":6275664511028,"position":3,"preview_image":{"aspect_ratio":0.75,"height":1024,"width":768,"src":"https:\/\/cdn.shopify.com\/s\/files\/1\/0126\/5500\/1657\/products\/zodiac-oils-aquarius-3_670.jpg?v=1583379103"},"aspect_ratio":0.75,"height":1024,"media_type":"image","src":"https:\/\/cdn.shopify.com\/s\/files\/1\/0126\/5500\/1657\/products\/zodiac-oils-aquarius-3_670.jpg?v=1583379103","width":768},{"alt":"Aquarius Zodiac Oil (Jan 20 - Feb 18) Oils","id":6275665330228,"position":4,"preview_image":{"aspect_ratio":0.75,"height":1024,"width":768,"src":"https:\/\/cdn.shopify.com\/s\/files\/1\/0126\/5500\/1657\/products\/zodiac-oils-card-1_715.jpg?v=1583379158"},"aspect_ratio":0.75,"height":1024,"media_type":"image","src":"https:\/\/cdn.shopify.com\/s\/files\/1\/0126\/5500\/1657\/products\/zodiac-oils-card-1_715.jpg?v=1583379158","width":768},{"alt":"Aquarius Zodiac Oil (Jan 20 - Feb 18) Oils","id":6275665494068,"position":5,"preview_image":{"aspect_ratio":0.75,"height":1024,"width":768,"src":"https:\/\/cdn.shopify.com\/s\/files\/1\/0126\/5500\/1657\/products\/zodiac-oils-card-2_557.jpg?v=1583379157"},"aspect_ratio":0.75,"height":1024,"media_type":"image","src":"https:\/\/cdn.shopify.com\/s\/files\/1\/0126\/5500\/1657\/products\/zodiac-oils-card-2_557.jpg?v=1583379157","width":768},{"alt":"Aquarius Zodiac Oil (Jan 20 - Feb 18) Oils","id":6275665166388,"position":6,"preview_image":{"aspect_ratio":0.75,"height":1024,"width":768,"src":"https:\/\/cdn.shopify.com\/s\/files\/1\/0126\/5500\/1657\/products\/zodiac-oils-set_125.jpg?v=1583379158"},"aspect_ratio":0.75,"height":1024,"media_type":"image","src":"https:\/\/cdn.shopify.com\/s\/files\/1\/0126\/5500\/1657\/products\/zodiac-oils-set_125.jpg?v=1583379158","width":768},{"alt":"Aquarius Dark Zodiac","id":2645953249337,"position":7,"preview_image":{"aspect_ratio":1.0,"height":1024,"width":1024,"src":"https:\/\/cdn.shopify.com\/s\/files\/1\/0126\/5500\/1657\/products\/11aqua_325.jpg?v=1570179969"},"aspect_ratio":1.0,"height":1024,"media_type":"image","src":"https:\/\/cdn.shopify.com\/s\/files\/1\/0126\/5500\/1657\/products\/11aqua_325.jpg?v=1570179969","width":1024}],"requires_selling_plan":false,"selling_plan_groups":[],"content":"\u003cp\u003eCapture the essence of Aquarius and Uranus in your ritual work with this bottle of Aquarius Zodiac oil from Sun's Eye.\u003c\/p\u003e\n\u003cp\u003eZodiac oils allow you to draw on planetary energies for your magic spells. There are 12 houses in the zodiac and each house has it's own ruling planet. These planetary energies have their own unique and useful qualities and they lend a special influence to your spell work.\u003cbr\u003e\u003c\/p\u003e\n\u003cp\u003eAquarius and Uranus, ruled by the energies of Air, lends a power of inventiveness and creativity to your spell work. Use this Aquarius oil to create growth and change in your world. However, the dark side of this sign can lead one to be impulsive and act without thinking.\u003c\/p\u003e\n\u003cp\u003eYour oil comes in a 1\/2 oz dropper bottle with a zodiac card included for your reference.\u003c\/p\u003e\n\u003cp\u003eDetails:\u003c\/p\u003e\n\u003cp\u003eAquarius 1\/2 oz (14.78 ml) Bottle\u003c\/p\u003e\n\u003cp\u003eZodiac card included\u003c\/p\u003e\n\u003cp\u003eSee more... \u003ca href=\"https:\/\/darkmoonmerchant.com\/collections\/zodiac-oils\" title=\"View the complete collection of Zodiac Oils\"\u003eView the complete collection of Zodiac Oils\u003c\/a\u003e\u003c\/p\u003e\n\u003cp\u003eYou can also get some inspiration on how to use Zodiac oils at my Blog Post: \u003ca href=\"https:\/\/darkmoonmerchant.com\/blogs\/satanic-guides\/12-creative-ways-to-use-zodiac-oils\" title=\"12 Creative Ways to Use Zodiac Oils\"\u003e12 Creative Ways to Use Zodiac Oils\u003c\/a\u003e\u003c\/p\u003e\n\u003cp\u003e \u003c\/p\u003e"}
Aquarius Zodiac Oil (Jan 20 - Feb 18)
{"id":2040570839097,"title":"Amethyst \u0026 Onyx Gemstone Leviathan Sigil Bracelet","handle":"amethyst-onyx-gemstone-leviathan-sigil-bracelet","description":"\u003cp\u003eCreated with Black Onyx \u0026amp; Amethyst beads, this is a beautiful and simple stretch bracelet design. It has 4mm and 6 mm alternating amethyst and onyx beads, and a sterling silver bead as a centerpiece, with a steel crafted Leviathan Brimstone pendant. \u003cbr\u003e\u003cbr\u003eOnyx is a grounding stone that helps prevent your personal and emotional energy from draining, and strengthens and grounds you. Onyx is often associated with the planetary energies of Saturn. Amethyst is a stone of spirituality and the subconscious, enabling you to focus your energies.\u003cbr\u003e\u003cbr\u003eAnd the Leivathan Cross sigil is an image that has been adopted by Satanists to represent not only Leviathan, the creature of the seas and the feminine element, but also the alchemical symbol of sulfur and brimstone, connected to the legends Satan. \u003cbr\u003e\u003cbr\u003eThis bracelet is 7 inches and stretchy to accommodate just about any wrist size. The steel pendant is about 1 inch in length. Add this beautiful piece of Satanic jewelry to your collection today!\u003c\/p\u003e\n\u003cp\u003e\u003cstrong\u003eDetails:\u003c\/strong\u003e\u003c\/p\u003e\n\u003cul\u003e\n\u003cli\u003e\u003cstrong\u003eHandmade by a Satanic Witch at the Dark Moon Merchant Shop.\u003c\/strong\u003e\u003c\/li\u003e\n\u003cli\u003e\u003cstrong\u003e7 (17.78cm) Inch stretch design, fits just about any size wrist\u003c\/strong\u003e\u003c\/li\u003e\n\u003cli\u003e\u003cstrong\u003eStainless steel pendant\u003c\/strong\u003e\u003c\/li\u003e\n\u003c\/ul\u003e","published_at":"2019-02-08T16:27:26-05:00","created_at":"2019-02-08T17:19:04-05:00","vendor":"Dark Moon Merchant","type":"Jewelry","tags":[],"price":1400,"price_min":1400,"price_max":1400,"available":true,"price_varies":false,"compare_at_price":0,"compare_at_price_min":0,"compare_at_price_max":0,"compare_at_price_varies":false,"variants":[{"id":18721591001145,"title":"Default Title","option1":"Default Title","option2":null,"option3":null,"sku":"","requires_shipping":true,"taxable":true,"featured_image":null,"available":true,"name":"Amethyst \u0026 Onyx Gemstone Leviathan Sigil Bracelet","public_title":null,"options":["Default Title"],"price":1400,"weight":57,"compare_at_price":0,"inventory_management":"shopify","barcode":"","requires_selling_plan":false,"selling_plan_allocations":[]}],"images":["\/\/cdn.shopify.com\/s\/files\/1\/0126\/5500\/1657\/products\/amethyst-onyx-leviathan-1_144.jpg?v=1567570789","\/\/cdn.shopify.com\/s\/files\/1\/0126\/5500\/1657\/products\/amethyst-onyx-leviathan-3_945.jpg?v=1567570789","\/\/cdn.shopify.com\/s\/files\/1\/0126\/5500\/1657\/products\/amethyst-onyx-leviathan-1_1_194.jpg?v=1567570728"],"featured_image":"\/\/cdn.shopify.com\/s\/files\/1\/0126\/5500\/1657\/products\/amethyst-onyx-leviathan-1_144.jpg?v=1567570789","options":["Title"],"media":[{"alt":"Amethyst \u0026 Onyx Gemstone Leviathan Sigil Bracelet Jewelry","id":2645952528441,"position":1,"preview_image":{"aspect_ratio":0.75,"height":1024,"width":768,"src":"https:\/\/cdn.shopify.com\/s\/files\/1\/0126\/5500\/1657\/products\/amethyst-onyx-leviathan-1_144.jpg?v=1570179969"},"aspect_ratio":0.75,"height":1024,"media_type":"image","src":"https:\/\/cdn.shopify.com\/s\/files\/1\/0126\/5500\/1657\/products\/amethyst-onyx-leviathan-1_144.jpg?v=1570179969","width":768},{"alt":"Amethyst \u0026 Onyx Gemstone Leviathan Sigil Bracelet Jewelry","id":2645952659513,"position":2,"preview_image":{"aspect_ratio":0.75,"height":1024,"width":768,"src":"https:\/\/cdn.shopify.com\/s\/files\/1\/0126\/5500\/1657\/products\/amethyst-onyx-leviathan-3_945.jpg?v=1570179969"},"aspect_ratio":0.75,"height":1024,"media_type":"image","src":"https:\/\/cdn.shopify.com\/s\/files\/1\/0126\/5500\/1657\/products\/amethyst-onyx-leviathan-3_945.jpg?v=1570179969","width":768},{"alt":"Amethyst \u0026 Onyx Gemstone Leviathan Sigil Bracelet Jewelry","id":2645952757817,"position":3,"preview_image":{"aspect_ratio":0.75,"height":1024,"width":768,"src":"https:\/\/cdn.shopify.com\/s\/files\/1\/0126\/5500\/1657\/products\/amethyst-onyx-leviathan-1_1_194.jpg?v=1570179969"},"aspect_ratio":0.75,"height":1024,"media_type":"image","src":"https:\/\/cdn.shopify.com\/s\/files\/1\/0126\/5500\/1657\/products\/amethyst-onyx-leviathan-1_1_194.jpg?v=1570179969","width":768}],"requires_selling_plan":false,"selling_plan_groups":[],"content":"\u003cp\u003eCreated with Black Onyx \u0026amp; Amethyst beads, this is a beautiful and simple stretch bracelet design. It has 4mm and 6 mm alternating amethyst and onyx beads, and a sterling silver bead as a centerpiece, with a steel crafted Leviathan Brimstone pendant. \u003cbr\u003e\u003cbr\u003eOnyx is a grounding stone that helps prevent your personal and emotional energy from draining, and strengthens and grounds you. Onyx is often associated with the planetary energies of Saturn. Amethyst is a stone of spirituality and the subconscious, enabling you to focus your energies.\u003cbr\u003e\u003cbr\u003eAnd the Leivathan Cross sigil is an image that has been adopted by Satanists to represent not only Leviathan, the creature of the seas and the feminine element, but also the alchemical symbol of sulfur and brimstone, connected to the legends Satan. \u003cbr\u003e\u003cbr\u003eThis bracelet is 7 inches and stretchy to accommodate just about any wrist size. The steel pendant is about 1 inch in length. Add this beautiful piece of Satanic jewelry to your collection today!\u003c\/p\u003e\n\u003cp\u003e\u003cstrong\u003eDetails:\u003c\/strong\u003e\u003c\/p\u003e\n\u003cul\u003e\n\u003cli\u003e\u003cstrong\u003eHandmade by a Satanic Witch at the Dark Moon Merchant Shop.\u003c\/strong\u003e\u003c\/li\u003e\n\u003cli\u003e\u003cstrong\u003e7 (17.78cm) Inch stretch design, fits just about any size wrist\u003c\/strong\u003e\u003c\/li\u003e\n\u003cli\u003e\u003cstrong\u003eStainless steel pendant\u003c\/strong\u003e\u003c\/li\u003e\n\u003c\/ul\u003e"}
Amethyst & Onyx Gemstone Leviathan Sigil Bracelet
Get A Tarot Reading
Order a personal Tarot reading and get it as a PDF file with photos of your cards. Choose from three different decks!
Get a Reading
From the Blog
On Friday, I joined some good company together with Theistic Satanist Marie Ravensoul, Luciferian Witch Kindra Ravenmoon and the host of Flatline 2...
Crystals and stones bring us closer to nature, and the closer we are to nature the closer we are to Satan. While crystals are beautiful to look at, they serve a purpose as well.
Afterpay At Dark Moon Merchant
 Buy now & pay later with Afterpay. Available for customers in the USA. Buy what you want, and get it shipped right away - make 4 equal payments over time. No interest & easy application process. Find out more HERE - How to pay with Afterpay
Find Out More